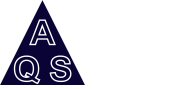 Sustainable Construction
There are many aspects of sustainable construction which can be applied to new projects to greatly
enhance their 'green' credentials such as construction material selection, water saving features and environmentally friendly plumbing and heating systems that can use natural sources of energy and retain
as much as possible with effective insulation.
AQS Director, Paul Bullock has undertaken construction projects with very high EcoHomes / Code
for Sustainable homes ratings with innovative heating systems such as Air Source Heat pumps and
Ground Source Heat Pumps along with providing initial cost advice on the same to maximise
value during the design process.
Much of the above was explored in a final dissertation for the University of Reading masters degree
entitled 'The economic viability of sustainability' which was also the topic of the RICS entry assignment.
To discuss sustainability further and how we can help, contact AQS.