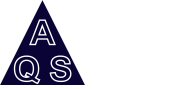 Estimating
AQS can assist with estimating the costs of construction projects from a major
project for a main contractor to a small element of a project for a sub contractor.
We will ensure all elements of the project are identified, quantified and have accurate
rates applied to them to build up a justifiable cost. With the addition of quantifiable overheads
and a sensible level of profit we can ensure the project will generate revenue
without uncompetitive in a tender situation
We can also assist with contract negotiations and produce all required elements of contract
documentation to ensure a successful delivery of the project to construction phase
Our Mini Budget service for property owners wishing to extend provides a rough guide of what
price to expect before committing to a project or tendering process.